Making a Place for Family
You have made the decision to immigrate to Canada.
Canadavisain  is there to ensure the process goes smoothly and now you are able to work and meet your goals. How will this impact your family?
In the beginning, there is a period of adjustment – to the language, grocery shopping is different, banking is new and finding a great place to live … everyday activities will be new challenges.
Your spouse will find many opportunities open to them as well. Once the house becomes a home and the children are established in school, there will be time to explore and plan.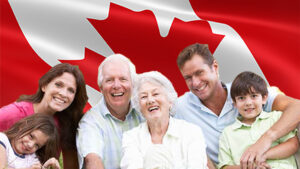 There is an excellent public school system where education is freely available for all children. There are also many private schools where the course of study is more focused – you can decide what is best.
Relax and enjoy leisure time together. Swimming lessons, music and dance, all sports and athletics – all within your community.
Settle in and feel welcome.
Make a place in Canada for your family to grow.